It's one of the most glamorous nights of the year— celebrities pow wow with their stylists months in advance of Oscar night, selecting their hairstyle, makeup, jewelry and of course, the Red Carpet-worthy dress.
This year's Oscar Ceremony, the 88th to date and held at the Dolby Theatre in Hollywood, was just like every other Academy Awards ceremony— decorated with gorgeous people wearing fabulous designers.
As has been tradition every other year, we at FoodHomeLifeStyle watched intently from our own homes, checking off our favorites and comparing notes via texts, Facebook and Instagram.
After carefully revisiting the scene, we've nailed down a few stand-out trends for this year and after taking into account all of your favorites, we've selected this year's FoodHomeLifeStyle winner.
First, the trends. Like a well-tended garden, color popped up all over the Red Carpet— reds, blues, greens and pastels. Check out Alicia Vikander's buttery yellow Louis Vuitton. She herself commented that it made her feel like a little girl playing dress-up.
Source: Vogue.com
Olivia Munn was stunning, sophisticated and glamorous in a quite simple Stella McCartney dress and ForeverMark diamonds jewelry.
Source: Vogue.com
Baby bumps were highlighted in such elaborate gowns as Chrissy Teigen's Marchesa design.
Source: Vogue.com
Thigh-high slits made a revealing statement. We are obsessed with Rachel McAdams' emerald August Getty Atelier gown.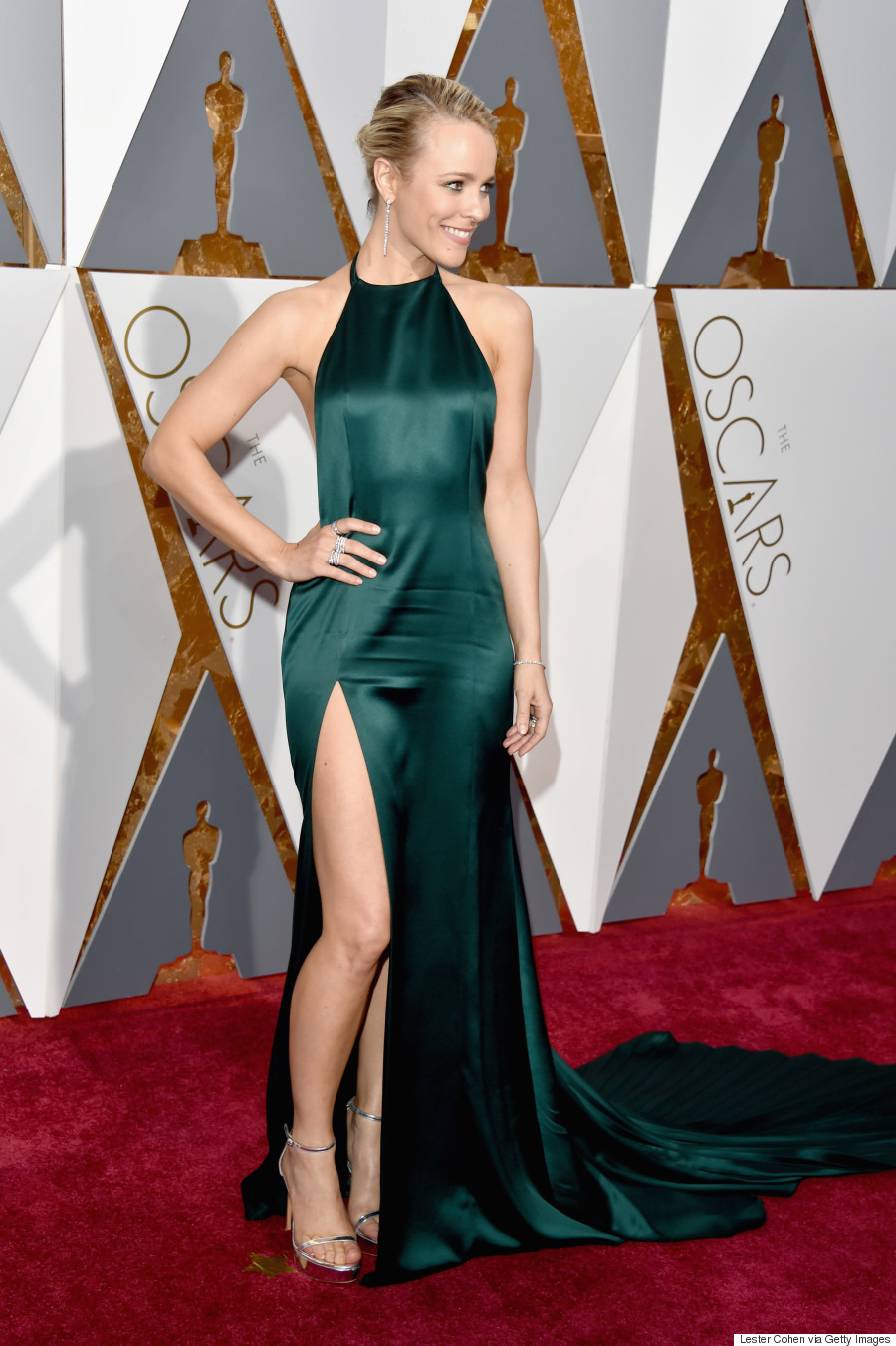 Source: HuffPost, Canada Style
Wearing Gucci, Brie Larson walked away not only with the Oscar for Best Actress, but with our vote for one of the best dressed women on the Red Carpet.
Source: Vogue.com
But hands down, our favorite Oscar dress for 2016 is Jennifer Lawrence. Her Dior Couture dress, her Chopard jewelry, her perfectly coiffed and colored blonde bob, and just— her.
Source: Oscars 2016: Fashion Live from the Red Carpet at the Academy Awards – Vogue
What was your favorite look from this year's Oscar's? We'd love to hear all about it, and tell us about your own favorite Red Carpet-worthy dress and where you wore it!
Carrie Rowlands Johnson is a freelance writer. She has been writing since she was a pre-teen. Growing up in a rural area in Pennsylvania, she honed her writing skills while her siblings explored the great outdoors. After college she spent a decade exploring local news beats in upstate New York. A microphone in one hand and a keyboard in the other, she worked as a television news reporter for stations including FOX 23 News formerly located here in Albany.

Today she owns Content by Carrie, lives in Saratoga with twin 9-year old boys and a three-pound Yorkie named Henry.

Read more of Carrie's published work at CarrieRowlands.com or follow her on Instagram and Twitter at Content by Carrie.
Latest posts by Carrie Rowlands Johnson (see all)