It's the most delicious time of the year if you ask me. After hours of Pinterest preparation (searching with coffee in hand), I am delighted to spend a day in my kitchen whipping up (and taste-testing!) all these amazing cookie recipes.
Let's start at the top….
My Favorite Sugar Cookies
Okay, the possibilities with decorating sugar cookies are truly endless. Want to go traditional? Check, no problem. Christmas dinosaurs this year? I can do that. The only limits are you imagination, and maybe your personal stock of cookie cutter shapes.
This is the BEST sugar cookie recipe- no chilling the dough, cookies keep their shape when baked, soft and flavorful, perfect for decorating.
Source: Best Sugar Cookie Recipe | In Katrina's Kitchen
Peanut Butter Blossom Cookies
Peanut butter? Sign me up. Chocolate? What's not to love? Sugar? Bring it on. These classics are always a crowd pleaser.
Source: Peanut Butter Blossom Cookies – CincyShopper
Raspberry Almond Shortbread Thumbprint Cookies
Fruit in cookies still counts as fruit. Right?
Source: Raspberry Almond Shortbread Thumbprints Recipe – GIRLS DISH
A Riff on Disneyland's Snickerdoodle Cookies
Just when I thought the holiday season couldn't get any better, this genius blogger decided to bring Disney into the mix. I live in the northeast, which means no Disney is sight, so bringing these flavors into my home feels like a truly magical treat!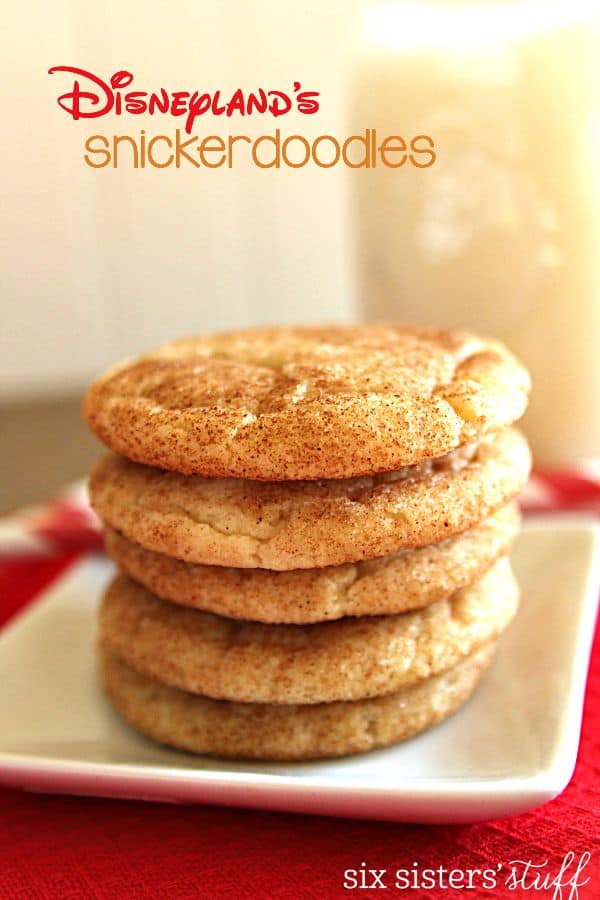 Source: Disneyland's Snickerdoodle Cookies – Six Sisters' Stuff
Award-Winning Gingerbread Cookies
These cookies get a gold medal in the Delicious category. The flavor of ginger brings me allllllll the holiday feels.
After I've finished all of my baking and "taste-testing" (you know, for quality control), I absolutely love to give my friends, family and neighbors a big tray of these delicious cookies as a special holiday treat. You could use something like this super affordable etched plastic serving tray from Michael's to deliver your cookies in style.
So what are you baking in your kitchen this season? Please share it in the comments!
Kim is one of the founding editors of Food Home Life Style. She loves to TRY new things, COOK with fresh ingredients, EAT with friends & family and CREATE in her home and garden. (Photo by Mary Ellen O'Loughlin)
Latest posts by Kimberly Hickok (see all)