You've slaved and sweat all day in the kitchen, whipping up a feast fit for your friends and loved ones. They show up at the table fresh and dressed in their sparkling holiday finest ready to enjoy a festive meal.
While yoga pants and a sweater are my favorite, coziest pieces for working in the kitchen, I like to change into a more festive outfit about a half an hour before I expect guests to arrive. These outfits will take you from the kitchen to the table in a flash.
These dresses from Target are super cute, super festive, super reasonably priced!
First up is this scoop neck, sleeveless, knee-length party dress available in either ebony or sensible blue. Both colors are festive and flattering on most skin tones. Bonus? They're machine washable!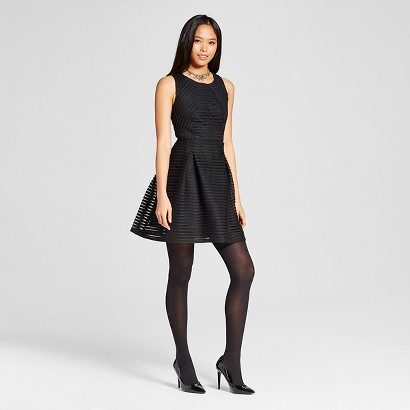 Mossimo A Line Dress : Target $29.99
If you'd prefer a more metallic look, check out this fabulous sleeveless number in silver, with a fitted bodice and flared skirt. It's fully-lined and sits just above the knee, with an adorable side pocket, perfect for stowing an extra seating place marker for that last minute add-on. This, too, is machine washable!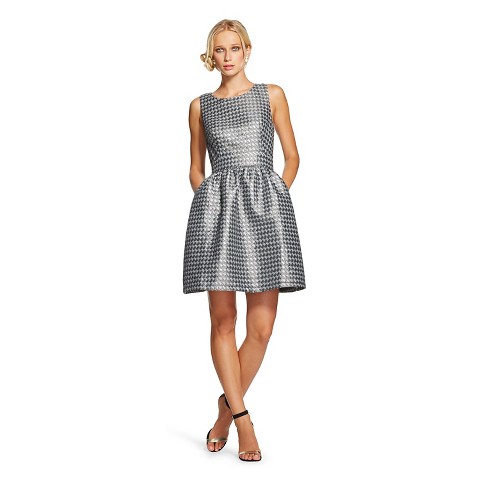 ISANI Silver Houndstth Dress Silver : Target $48.98
So as I mentioned, cover these gorgeous frocks while you're serving, just in case you spill. Check out this simple cardigan, made party-ready with this eye-catching belt cinched at the waist.
MBJ Womens Keep It Classic Cardigan, Amazon.com; $21.95
And the belt . . .
Woman's Sequin detail 6.5 cm Wide Textured Stretchy Waist Cinch Belt in silver; $7.75
If you'd prefer comfort over style, ditch the dresses, keep the cardigan and belt, and add a pair of black moto jeggings like these from JCPenney.com.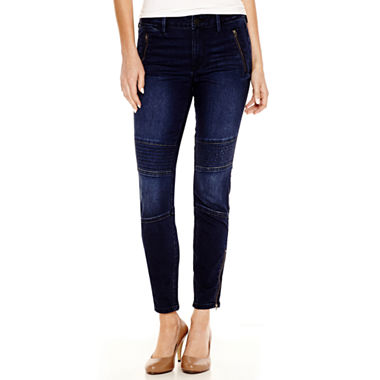 jcp | a.n.a® Moto Jeggings, $24.99
These shoes! Finish any of the above looks with a pair of black pumps. With the dresses, add a pair of black opaque tights. We found these on Amazon.com; Jessica Simpson Women's Carlette Dress Pump; $54.98 in black (Price varies based on color, but we punched in several size options for black and came up with this price each time.)
Such gorgeous looks, your guests will secretly wonder if you had the meal catered and spent the morning primping instead. Who's ready for a holiday party?
Happy Shopping…. and Happy Holidays!
Disclosure: This article contains affiliate links.
Carrie Rowlands Johnson is a freelance writer. She has been writing since she was a pre-teen. Growing up in a rural area in Pennsylvania, she honed her writing skills while her siblings explored the great outdoors. After college she spent a decade exploring local news beats in upstate New York. A microphone in one hand and a keyboard in the other, she worked as a television news reporter for stations including FOX 23 News formerly located here in Albany.

Today she owns Content by Carrie, lives in Saratoga with twin 9-year old boys and a three-pound Yorkie named Henry.

Read more of Carrie's published work at CarrieRowlands.com or follow her on Instagram and Twitter at Content by Carrie.
Latest posts by Carrie Rowlands Johnson (see all)